We will be closed Saturday, July 4th.




New Great Northwest Recycling Hours of Operation and Modified Material Acceptance Policy as a COVID-19 Precautionary Measure
We will begin accepting material from the public at 8am on Tuesday, April 21st with a modified material acceptance policy and hours of operation. In order for us to accept your material, all customers must wear their own mask or other face covering at all times they are at our location and not in their own vehicle. We will assist 1 to 2 customers at a time and request that only 1 person get out of their vehicle at any given time.
Our current hours of operation are
Monday - Friday, 8am to 5pm.
First and Last Saturday of the month, 8am - 12pm.
For aluminum cans, please ensure your cans are bagged and as clean and dry as possible.
Please continue to check this website or our Great Northwest Recycling Facebook page for up-to-date information regarding any additional limited hours of operation or other information pertaining to our COVID-19 procedures. We appreciate your business and look forward to seeing you soon.
A socially and environmentally responsible company servicing green-minded consumers and businesses in San Antonio and surrounding areas
ARE YOU LOOKING FOR AN ENVIRONMENTALLY RESPONSIBLE RECYCLING COMPANY IN SAN ANTONIO?
Approximately 60% of the rubbish thrown away today could be recycled.
At Great Northwest, we take saving the environment through recycling seriously!
Recycling is the process of turning one product's useful parts into a new product; this is done to conserve on resource consumption, energy and space used in landfills. Great Northwest Recycling uses best practices and follows government compliances to ensure toxic elements are removed in the safest possible way from the recycling materials accepted.
LEARN MORE ABOUT GREAT NORTHWEST RECYCLING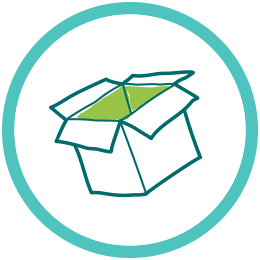 CARDBOARD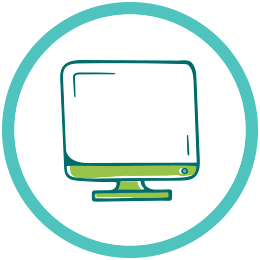 ELECTRONICS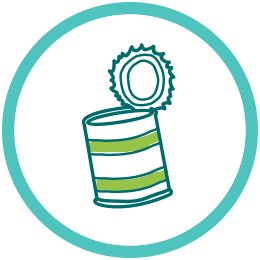 METALS
We recycle brass, copper, cardboard, electronics, iron, stainless steel, aluminum, and other materials.
RECYCLING SAN ANTONIO METALS, ELECTRONICS AND MUCH MORE
At Great Northwest, we're not just any scrap metal recycling company – you'll find a wide range of services and accepted materials! Purchases include aluminum cans, copper, brass, stainless steel, computer cards plus we accept donations of cardboard and plastics.
LEARN MORE ABOUT ACCEPTABLE SCRAP METAL RECYCLING MATERIALS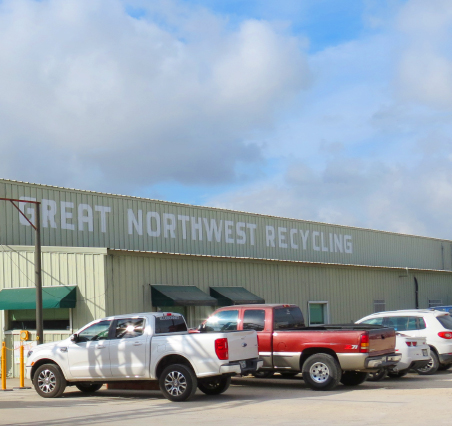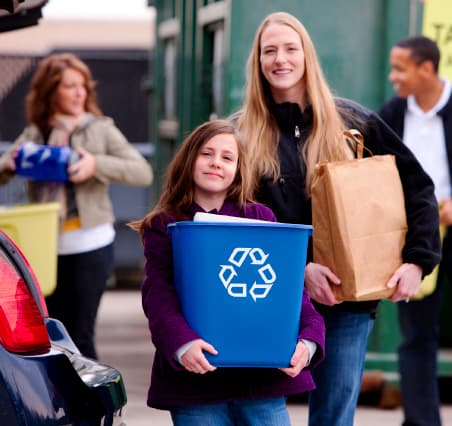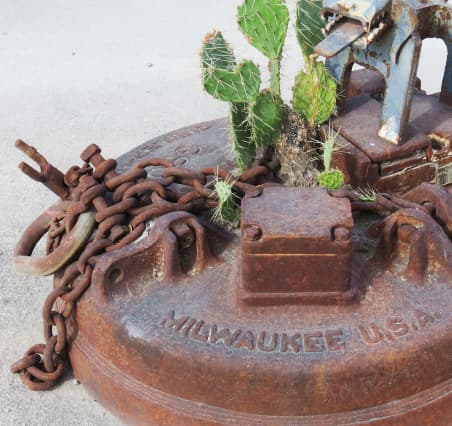 WE OFFER CONVENIENT LOCATION AND KNOWLEDGEABLE STAFF FOR SAN ANTONIO RECYCLING
Located in northwest San Antonio, you'll find easy access to our facility for all types of vehicles. Our friendly, bilingual staff is made up of experienced recycling experts. We'll even unload your vehicle or pick up materials from your job site at no cost to you.
LEARN MORE ABOUT ACCEPTABLE SCRAP METAL RECYCLING MATERIALS

HOW RECYCLING SCRAP METAL HELPS YOU MAKE MONEY WHILE HELPING THE ENVIRONMENT
Recycling Scrap Metal helps individuals and businesses earn money, and at the same time it helps the environment! Rates for scrap metal fluctuates with the market, but our value is consistently high. Whether you are cleaning house, or demolishing one – you'll be paid generously for the scrap metal you bring to us. Our digital scales are government certified, guaranteeing you'll get top dollar.
LEARN WHY WE HAVE BECOME LEADERS IN RECYCLING SAN ANTONIO MATERIALS
WHY CHOOSE GREAT NORTHWEST RECYCLING?
Great Northwest Recycling scales are government certified by the Texas Department of Agriculture.
CHECK OUT GREAT NORTHWEST RECYCLING ON YELP